Our History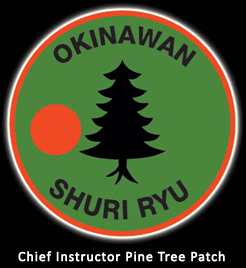 Danbury Martial Arts Center carries on the proud tradition of the Double Dragon Dojo Martial Arts Academy. Established by Kyoshi Fran Babbino and her husband Cono "Mr. Bill" Babbino, the Double Dragon Dojo brought our community the very best in martial arts instruction for over 20 years.
Known for a devotion to traditional Okinawan Karate, the Double Dragon Dojo's instructors sought nothing less than perfection in the ability to impart ancient knowledge and modern techniques to people of all ages and backgrounds. The style taught was Shuri-ryu, a high quality, traditional self-defense system.
The Double Dragon Dojo was committed to providing ALL of their students with a safe and exciting Martial Arts experience, following and instilling in students the principles of the Dojo Kun (respect, self-control), as well as those of the Shuri-ryu Pine Tree emblem (strength, longevity and endurance). Students were taught under positive reinforcement, with each one working to their own potential.
Now, as the Danbury Martial Arts Center (DMAC), we will continue to adhere to the high standards established by the Double Dragon Dojo of serving our community, and providing the very best martial arts training to students of all ages.
---
---
New Milford Chamber's Village Fair Days Bill and Fran Babbino Scholarship
Named for longtime Chamber president and Village Fair Days chairman Bill Babbino and his wife Fran, who operate Double Dragon Dojo in town. "They have done so much for the community that people don't even know about," said VFD chairman Bob Hanna. Double Dragon Dojo has conducted numerous activities to raise funds for charities, and, as Chamber president, Bill played an integral role in helping the Chamber increase membership and develop a stronger presence in the community, according to Hanna. The recipient is screened and selected by the John Pettibone Memorial Scholarship Fund.